A World Leader in the Development of Revolutionary Ink Solutions Specialising in Top Payment Cards
Your imagination is our inspiration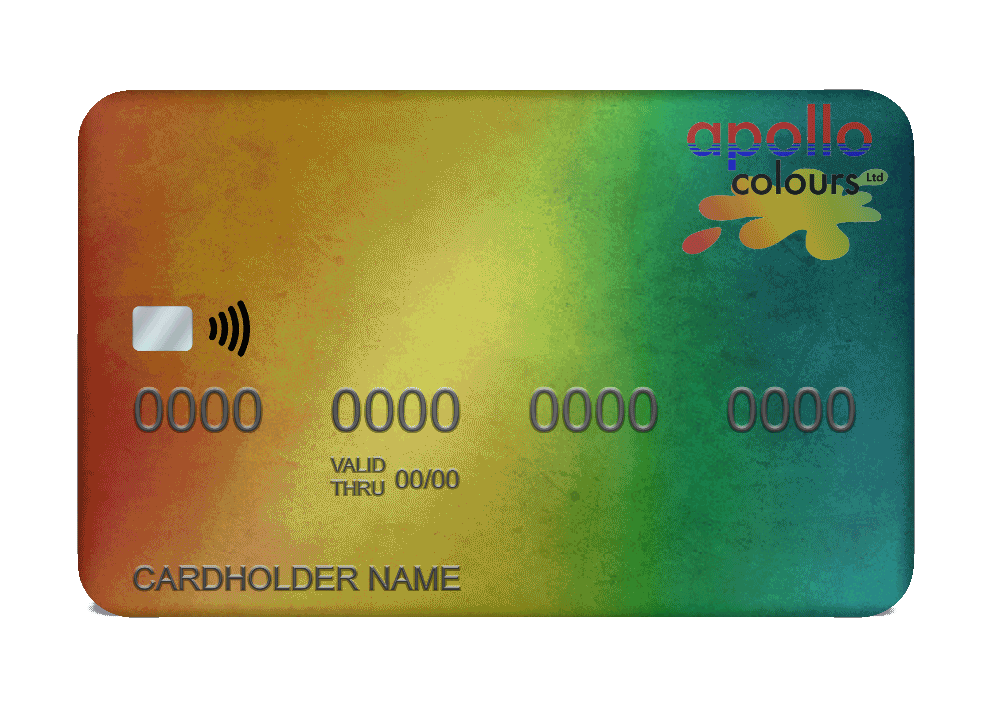 Find your perfect printing application through our spectacular innovative range of ink solutions.
High Bond Screen

Standard Based Lamination Inks

Water Based Screen

UV Laminating Screen

Metallics and Pearls
Uviseal TC+

Quantaseal +

Surface Print

Surface ML

Uviseal HL Polycarbonate

Security Products
Signature Panel

Optichromic SH Series

UV Sensitive

Interference Inks

Laminating Fluorescent

I.R Blocking

Phosphorescent

Barcode Blocking

Thermochromic

Rub Removable

Photochromic

UV Foil Primer

UV Machine Laminable Varnish
Visit our Graphic Screen Inks Division
For more information on our graphic screen and online ordering, head over to apollo inks, press on the link bellow.
​
​
​
Throughout our time in the printing ink industry we have developed and grown ever-lasting personal relationships with our partners, agents and clients worldwide. Forming these relationships has enabled us to expand our global reach, supplying to our customers anywhere and everywhere.